ESM
CHEMICAL ENERGY STORAGE
The needs of renewable energy systems
Renewable energy direct connection
Renewable energies provide unstable output. Because the power demand is not continuous, the output production from renewable energy does not match the needed supply in time. A direct connection does not allow a stable supply of energy, therefore a stabilization or backup system is required to provide energy according to power demand. 
Classic solutions and their drawbacks
Renewable energy with backup systems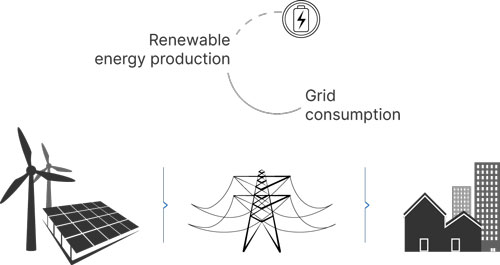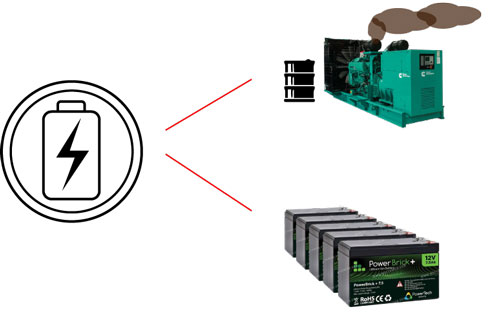 Diesel generator
Expensive power cost
Requires fuel logistic
Highly polluting
Noisy
Batteries (Cell storage)
Limited capacity
Requires rare materials
Fire hazard
Short life
Subject to regular failures
Many workable solutions exist but they do not solve all problems. Drawbacks and dangers of diesel generators and batteries are well known. From fire safety to noise and environmental problems, existing solutions have strong limitations. 
ESM Systems: Renewable energy optimization
Full-time renewable energy with ESM systems
Long term energy storage and management
Key points
No rare material

Safe

Long lifespan

Low maintenance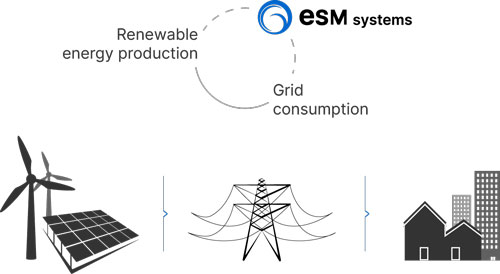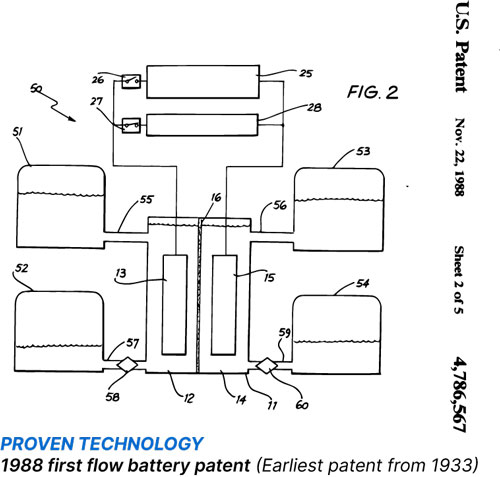 Based on an existing proven technology, ESM systems totally redefine Energy Storage. ESM systems allows to store and manage energy production and supply in a completely autonomous way during the entire year. Totally stable and safe, the system is also easy to maintain and repair. With a long lifespan that overrun any classic solution, it is also more economical on the long run. 
Electrolysis based system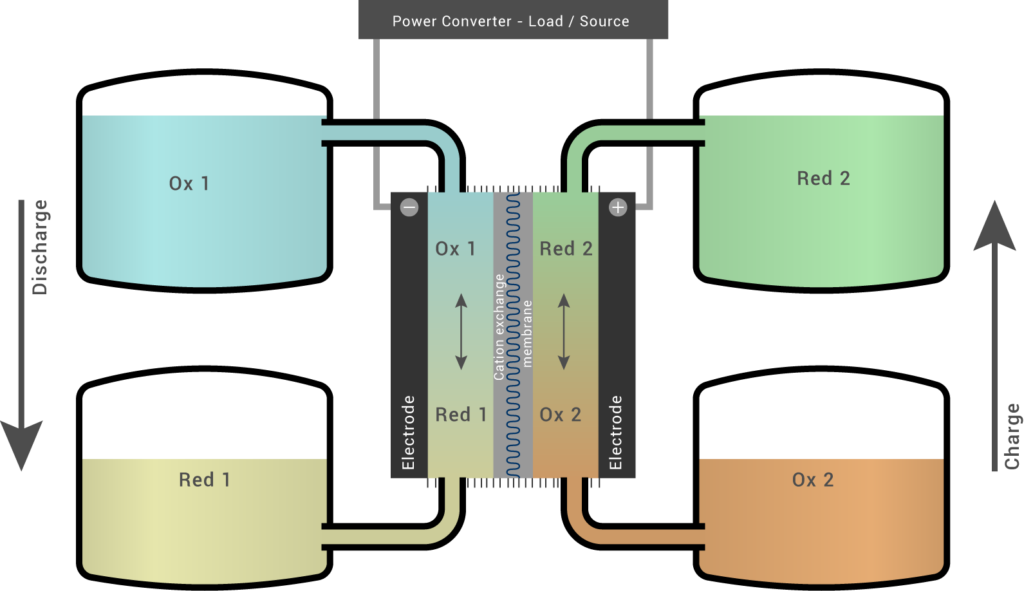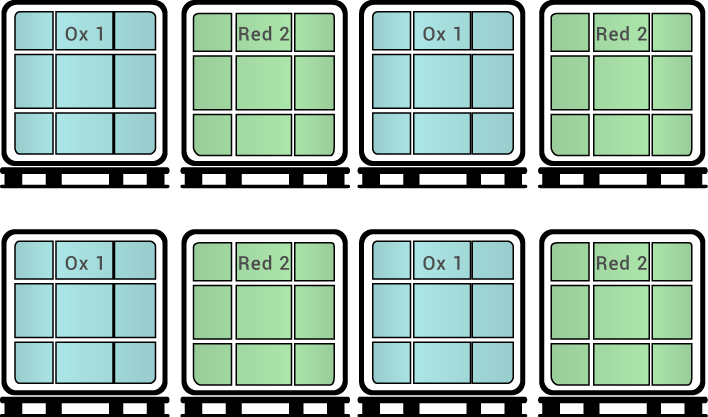 Charged electrolyte can be stored for later use.
Proton exchange system -> store energy in liquid electrolyte then supply energy from charged liquid electrolyte. 
Stabilization across 365 days
Outlier days compensation
ESM systems are dimensioned to match the demand on a year long basis. They are not sized to match low outlier day. Cyclic power production is taken care of by our system, assuring energy supply all day of the year. 

ESM systems use common industrial technology to connect to the network. ESM system is revolutionary approach using only existing and proven technology. 
Simply protected from the weather, ESM systems remain a simple installation. The size of the different components are based on local needs. Our experience in building such installations allow us to optimize workability and maintenance.